Introduction
Hungary Travel Guide- Hungary is a beautiful and diverse country located in central Europe. It is known for its rich history, stunning architecture, and delicious cuisine. From the bustling capital city of Budapest to the peaceful natural beauty of the countryside, there is something for everyone in Hungary.
As a travel destination, Hungary is a great choice for those looking to experience a mix of city and nature. Its central location makes it easy to reach from many European cities, and the country has a good transportation infrastructure for getting around once you arrive.
Travel Tips
The best times to visit Hungary depend on what you are interested in doing. The summer months of June, July, and August are the warmest and busiest, with various outdoor activities and festivals to enjoy. Spring and fall are also pleasant seasons to visit, with mild temperatures and fewer crowds. When planning your trip to Hungary, you should allow at least a week to explore the country fully. This will give you enough time to visit the major cities and attractions and experience some of the more rural areas and outdoor activities.
To get to Hungary, you must fly into one of the country's major airports. The main airport is Budapest Ferenc Liszt International Airport, located about 16 miles southeast of the city center. This airport serves a range of international and domestic flights and is the hub for the national carrier, Hungarian Airlines. Other major airports in Hungary include Debrecen International Airport and Győr-Pér International Airport.
Once you arrive at the airport, there are several options for getting to your final destination. If you are staying in Budapest, you can take a taxi, bus, or train to the city center. Taxis are available outside the terminal and are a convenient option, although they can be expensive. The Airport Shuttle bus is cheaper, with several routes serving different parts of the city. The train is also a good option, with a station located at the airport and regular service to the city center.
If you are planning to travel around Hungary during your trip, there are several options for transportation. Renting a car is a convenient choice, especially if you are planning to visit more rural areas. The country has a good network of roads and highways, and driving is generally easy. You can also get around by train or bus, offering regular service to major cities and towns.
It is worth noting that Hungary has tolls on its highways, so you will need to pay a fee to use them. You can purchase a vignette (toll sticker) at the border or at certain gas stations, which allows you to use the highways for a set period of time. Alternatively, you can use the electronic toll system, which charges you based on the distance you travel.
Hungary offers a range of accommodation options to suit different budgets and preferences. In the major cities, you can find hotels ranging from luxury options to more affordable budget hotels. Many hotels in Hungary offer excellent value for money, with amenities such as breakfast included in the price. Hostels are also popular in Hungary, especially for travelers on a budget. Hostels offer shared dormitory-style rooms as well as private rooms and often have common areas and social events for guests.
Vacation rentals, such as apartments and holiday homes, are another option to consider in Hungary. These can be a good choice if you are traveling as a group or want more space and privacy. There are a range of vacation rental options available, from budget studios to luxury villas.
Here are ten tips for finding the best deal and choosing the right location while traveling in Hungary:
Research different travel dates
Consider traveling during the off-season, when prices are generally lower, or on weekdays, when prices may be lower than on weekends.
Look for package deals
Consider purchasing a package deal that includes flights, accommodations, and activities, as this can often be more cost-effective than booking everything separately.
Compare prices
Shop around and compare prices from different airlines, hotels, and tour operators to find the best deal.
Consider alternative accommodations
Instead of staying in a hotel, consider alternative accommodations such as vacation rentals or hostels, which can often be more affordable.
Look for discounts
Check for discounts, such as student, senior, or military discounts, which may be available at certain hotels or attractions.
Book in advance
Book your accommodations and activities to take advantage of early booking discounts and secure your desired dates.
Consider using a travel agent
A travel agent can help you find the best deals and plan your itinerary, saving you time and money.
Choose the right location
Consider staying in a central location, such as Budapest, which will make it easier to explore the city and save on transportation costs.
Consider transportation costs
Consider the cost of transportation when choosing your destination and accommodations, as this can have a big impact on your overall budget.
Be flexible
Be flexible with your travel dates and destination, as this can often lead to better deals and more affordable prices.
By following these tips, you can help ensure that you get the best deal and choose the right location for your trip to Hungary.
If you want all of that and even more, go to Thailand and return with a bag full of beautiful memories and life experiences, you can read the full guide available below.
If you want all of that and even more, go to Hungary and return with a bag full of beautiful memories and life experiences, you can read the full guide available below.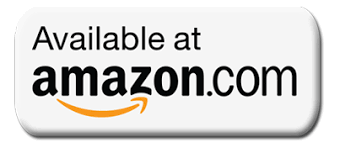 Also Read: Thailand Travel Guide