Introduction
This Greece Travel Guide is a great way to get the most out of your trip to this beautiful and diverse country. It features lots of information, tourist destinations and images of Greece. There are many historic sights and attractions to see. Visit the Ancient Agora, a site where democracy, art, athletics, philosophy, and theater came to life. You can also explore the Ancient Stoa of Attalos, which was the city's first shopping mall. This ancient site still houses some of the ancient Greeks' art and remains an impressive structure today.
The mainland of Greece is accessible by public transport, ferry, or flight. It has a variety of breathtaking landscapes and an impressive culture. The country is also relatively small and easy to navigate by car, public transport, or ferry. The National Garden was originally called the Royal Garden of Amalia. Queen Amalia, wife of King Otto, dedicated three hours a day to caring for the garden.
She also planted some of the most famous trees, including the 25m-tall palms. The ruins of Hadrian's Library, which was destroyed in 267 A.D, still make an interesting visit. The complex is composed of four separate structures. You should also take time to explore the historic streets of Athens. The quaint little shops, souvenir stalls, cafes, and restaurants provide the perfect backdrop to people-watch.
Athens is home to the Lord Byron statue, one of the most famous statues of the English poet. This statue commemorates Byron's role in the Greek War of Independence. While Lord Byron is best known in the UK as a poet and literary celebrity, he was also a well-known war hero in Greece. His poems are considered some of the best in the English language, and are still widely read. Located in the Aegean Sea, Mykonos is a popular vacation spot for party-loving travellers.
The island has a unique summer party atmosphere, with bars blaring music on its famous Super Paradise Beach and massive dance clubs that attract world-class DJs. These clubs typically stay open until dawn. The island also boasts some iconic landmarks, including a row of 16th century windmills.
Beach lovers will love the island's many beautiful sandy beaches. Platis Gialos is one of the island's most popular all-round beaches, easily accessible via public transport from Chora. The shallow waters here make for a relaxing swim. Next to it is Psarou beach, which is a popular spot for sun bathers. Other popular beaches include Kalafati, which is ideal for water sports such as scuba diving. For those who want to explore the island's other natural beauty, there is Fokos beach, which is located on the northeast coast.
Crete is the largest of the Greek Islands and offers some of the most diverse landscapes. Located far south of most of the mainland, Crete shares much with other parts of the Greek Isles, but stands out in its culture and atmosphere. Its landscapes and history are rich, and the island has a very welcoming culture.
Aside from the coast, Crete is full of villages and other picturesque accommodation. Visiting one of these towns is a great way to experience authentic Cretan life. The people here are proud of their customs and time-honored traditions. You may hear the sound of a lyre being played or see traditional dances being performed. You will experience a unique Cretan culture and cuisine in these towns and villages.
If you are looking for a destination for your next vacation, consider visiting the Cyclades in Greece. These islands are among the most beautiful in the Aegean. However, they also have a reputation for being party islands. They are considered the party capital of the Cyclades, but are not so popular with families. In order to reach these islands, you need to get to Athens first and then travel the whole country.
To know more about Greece, let's dive deep into this beautiful country with the below travel guide.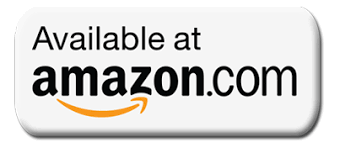 Also Read: Turkey Travel Guide