Introduction
New Zealand Travel Guide – If you're looking for a fantastic travel destination with something for everyone, look no further than New Zealand. This small country is packed with incredible scenery, from metropolitan cities to rolling hills and trails, surf breaks and wine country, glaciers, and treks. And of course, the friendly locals are always happy to help make your visit even more enjoyable.
No matter your interests, you'll find plenty to do in New Zealand. So start planning your trip today and get ready for an unforgettable adventure!
New Zealand is a country with a rich history and culture. The people of New Zealand are known for their friendly and welcoming nature, and many traditions and national symbols make New Zealand unique. The country is also home to stunning scenery, including mountains, forests, and beaches. Whether you're visiting for business or pleasure, I hope you enjoy your time in New Zealand. Welcome!
New Zealand in Brief
Southeast of Australia in the Pacific Ocean is the island nation of New Zealand. It is divided into the North and South Islands. In the Maori language, New Zealand is called Aotearoa, meaning "land of the long white cloud." Abel Tasman first discovered New Zealand in 1642, but it was not until 1769, thanks to James Cook, that this country was known about.
The inhabitants of New Zealand are called Kiwi after the bird of the same name, which is the national symbol of this country. During the day, it is buried in the ground, and at night it comes out searching for food. It can be seen in the reserve where it lives in special conditions. Devastating earthquakes and constant volcanic activity are frequent in this area. New Zealand has about 4.5 million inhabitants, and this area is one of the most sparsely populated areas in the world.
Along with the beautiful nature in New Zealand, adrenaline sports, especially Bungee jumping, are a unique attraction for tourists. You will get the impression that you have come to the end of the world. Although New Zealand is a desirable country to live in, it is a country of beautiful nature, national parks, and high standards. Young people here suffer from the "end of the world" complex, so they want to find work in Australia and Great Britain.
New Zealand at a glance
Capital: Wellington, 370,000 inhabitants
Currency: New Zealand dollar (approx. €0.50)
Food: seafood, Kiwi
Attractions: Bay of Islands; warm mud, geysers, Maori culture near Rotorua; Waitomo Caves; Tongariro National Park; fjords and glaciers on the South Island; skiing in Queenstown; whale watching in Kaikoura.
Population: 4.43 million
Languages: English, Maori
Geography and climate
The numerous islands of New Zealand have varied climates. The majority of the nation has heavy rainfall and warm temperatures. However, it can get very chilly in the highlands. The main parts of the country are the North Island and the South Island, separated by the Cook Strait. The 44,281 square meters of North Island comprises low, volcanic mountains.
The North Island has hot springs and geysers due to its volcanic past. The Southern Alps, a glacier-covered mountain range running northeast to southwest, is located on the 58,093 square kilometers of South Island. Mount Cook, also known as Aoraki in Maori, is the mountain's highest point. The island comprises the pristine Canterbury plains to the east of those mountains. The island's southwest shore is rocky with fjords and densely forested. Fiordland, New Zealand's largest national park, is also located in this region.
Biodiversity
One of the most important features to note about New Zealand is its high level of biodiversity. Since most of its species are endemic (i.e., only on the islands), the country is considered biodiverse. This led to the development of environmental awareness in the country and ecotourism.
If you want all of that and even more, go to New Zealand and return with a bag full of beautiful memories and life experiences, you can read the full guide available below.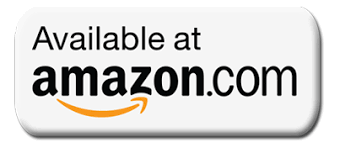 Also Read: Iceland Travel Guide