I

ntroduction to Peru Travel guide

In a nutshell, Peru is a little globe, a country with nothing missing; the Pacific, deserts, towns, the Andes, and the immense Amazon. Hundreds of climates and microclimates, countless plant and animal species, hundreds of ethnic communities (even non-contact), and languages ​​have been witnessed in Peru… Peruvian gastronomy is undoubtedly the best globally, confirmed even by the French.

It is simply impossible to try all Peruvian dishes, even to spend your whole life in that country. Peru has thousands of different potato and corn types that back up this claim. Every year, a new tropical fruit surprises and becomes a gastronomic hit of the season.

Gastronomy revived Peruvian national pride, opened the door to tourism, and reconciled Lima with the countryside after a period of terrible militaristic and terrorist times. The encounter with the Peruvians mostly begins with questions; "How is your Peruvian gastronomy experience?" What is your favorite dish?" I can't single out my favorite dish, but I can single out the most unusual one; guinea pigs, worms, and llamas. I know what you were thinking. I thought the same thing when I came across these dishes. Still, I have to admit that all of the above is delicious.

Foreigners in the Andes are often affected by altitude sickness, which can be easily prevented by consuming coca tea or chewing coca. Every time I mention that I must add that coca is not cocaine, but an ordinary tasteless plant that helps you overcome the lack of oxygen at altitudes. Cocaine is made through the chemical treatment of coca.

An indispensable topic of every conversation about Peru was Machu Picchu. When I first visited Peru, I had a feeling that Machu Picchu was an extremely commercialized place. But when I set foot in this deserted city, located at the Andes crossing in the rainforest, and when I realized the mystery of Machu Picchu, I realized how important a location I am.

In Machu Picchu, you get to know the intellectual power of the ancient Incas. Excellent architectural solutions were achieved there. You may be intrigued by the fact that there are dozens, maybe hundreds, of similar sites in Peru, but they are much less tourist-valued.
Whoever is interested in the topic really has something to see and explore. With the Andes, it can descend to the coast until recently by the highest railway in the world (now the highest Tibetan), which connects the city of Huancayo with Lima and at one point reaches a height of 4818 meters. Unfortunately, the railway is now used only to transport ore to the Lim port of Callao, except once a month when a passenger train is organized.
The third geographical area, the coast, offers a handful of exciting destinations. In addition to the already mentioned Lima, we should say Arequipa, a city of white stone, known for the massive monastery complex of the Dominican Sisters, the volcano Misti and the canyon of Colca, where condors can be observed.
The city of Ica is famous for the Huacachini oasis and the Paracas National Park, which has beautiful beaches. Nearby is Nazca, which many know because of the massive drawings whose origins are unknown. Trujillo is known for its colonial construction and Piura for its beautiful beaches. Honestly, it is challenging to sum up all the riches and diversity of the Peruvian province in a few sentences. If you're interested in learning more, it's up to you, the readers, to do so.
Twenty interesting facts about Peru
When we hear about Peru, everyone's first thought will likely be the incredible Machu Picchu. Still, this country offers much more, so here are 20 interesting facts and facts about this country.
1. Potatoes are initially from Peru, and this country grows over 3000 different varieties of potatoes.
2. Lake Titicaca, at 3810 meters above sea level, is the highest lake in the world where commercial navigation is possible.
3. The mysterious lines of Nasca can be seen from the air above Peru and are still one of the world's greatest archaeological mysteries.
4. Peru grows more than 55 varieties of corn.
5. In Peru, you can find Puyu Raimondii, the plant with the most flowers in the world life. It is between 100 – 150 years old and then dies but leaves 6 million seeds.
6. Cotahuasi Canyon in Peru is one of the deepest canyons in the world, 3232m. The Grand Canyon in the US, for example, is around 1600 meters deep.
7. Who would say that you can see penguins in Peru living in a marine reserve near Paracas.
8. There are more than 10 million alpacas globally, and three-quarters live in Peru.
9. The National University of San Marcos, founded on May 12, 1551, is America's oldest university.
10. The Inca Empire was more significant than Imperial Rome at its peak. It covered as much as 40,000 km of roads.
11. There are 3 official languages ​​- Spanish, Quechua, and Aymara.
12. At 1,176 meters, the Cerro Blanco sand dune is one of the world's highest, towering over the Sechura Desert.
13. Peru is the 6th largest gold producer in the world.
14. Peru has the second-largest number of shamans, behind India.
15. Two-thirds of Peru is covered by tropical rainforest.
16. Voting in Peru's elections is mandatory. If an 18-year-old does not vote, they will not be issued a passport.
17. An interesting gesture of Peruvians – twisting a finger in the temple means that the person is thinking, not crazy.
18. The city of La Rinconada – is the highest globally, at 5100 meters above sea level.
19. Huascarán – is the highest tropical mountain in the world – 6768m.
20. Iquitos is the world's largest city that is not reachable by road. It is only accessible by boat or plane.
Peru is an enthralling mix of ancient souls and mystical landscapes. Incas, Nazca culture, Lake Titicaca's floating islands, Amazon rainforest's strange tribes, and the Andes' sky-high peaks… Engage in diverse sports such as rafting, downhill, horseback riding, paragliding, sandboarding, climbing, flying a Cessna over the Nazca lines, go-karting and sand buggy driving, and touring cities, museums, and archaeological sites! If you want all of that and even more, go to Peru and return with a bag full of beautiful memories and life experiences read the full guide available below.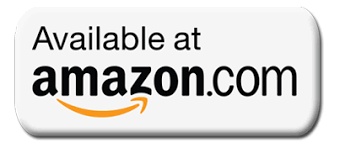 Also Read: Bahamas Travel Guide