Turkey is a transcontinental state (resting on more than a single continent). Its government is a republican parliamentary democracy, with the president as the chief of state and the prime minister as the head of government. Turkey's economy is a mixed one, with a burgeoning private sector coexisting with centralized economic planning and government regulation. Modern Turkish language is spoken by the natives which is the descendant of Ottoman Turkish.
Over time the language has absorbed a great many of the Arabic and Persian words. Following Turkic languages (i.e., Kazakh, Azerbaijani, Uzbek, etc.) Persian, Urdu, Arabic, a dash of French and Greek are the languages with the most shared words. Even so, communication will not be a problem with today's modern translating devices. If you're thinking about the religion, you shouldn't be concerned because Turkey is a secular country with a majority of Muslim population. They are really friendly and open-minded people who will greet you regardless of your beliefs.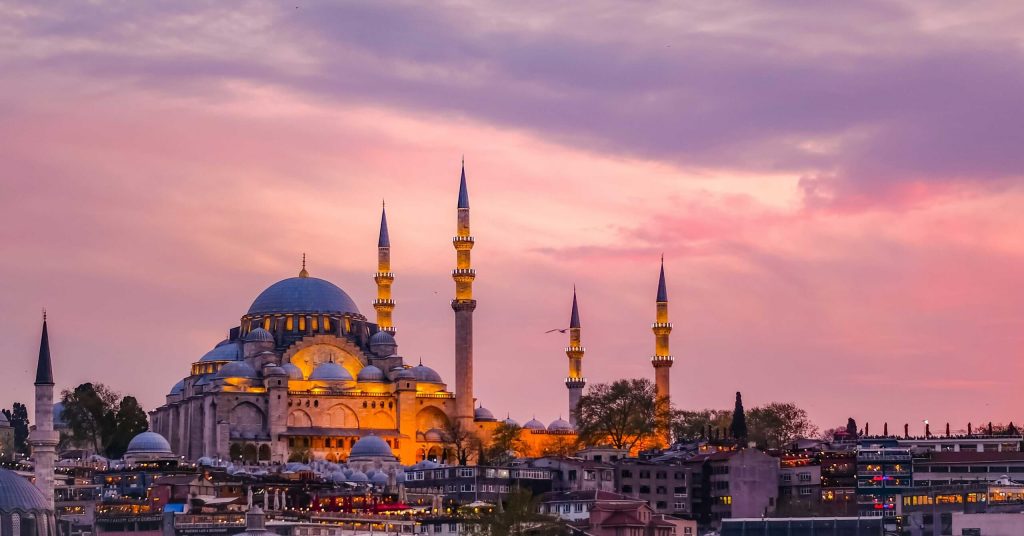 Ankara, originally known as Angora, is Turkey's capital and is located in the northwest of the country. Approximately 125 km south of the stunning Black Sea. In 333 BCE, Alexander the Great seized this city but from 1356 it has been under Muslim rule.
The city's existing architecture reflects its diverse history. Turkey has grown to prominence as one of the world's most visited countries in recent years, thanks in part to the beauty of its cities, particularly Constantinople, now known as Istanbul, the Republic of Turkey's primary city, seaport, and financial center. It is a cultural and historical center. It is still a bustling metropolis. A favored place to visit by tourists when they plan a trip to this country.
Everything is very riveting, from the beauty of the people to the land itself. That being said, everything has its pros and cons. While they might be the kindest people a little awareness is still needed. Be conscious of scams or pick pockets. Take care of your valuables. Don't trust just anyone!
Turkey is strategically placed near the Turkish Straits, which connect the Black and Aegean Seas. The geography in the west is made up of narrow coastal plains that become rockier as you travel east. Neighbouring by several European and Asian countries; Bulgaria to the north and a bit to the northeast, Georgia. From the west there is Greece. Armenia, Azerbaijan, and Iran are to its east. Syria lies to the south, and Iraq is to the southeast. On the terrain, there are various high mountains. On the Armenian-Iranian border, Mount Ararat, Armenia's highest mountain, rises to 16,945 feet. Don't worry about the supper you just ate; the terrain is steep across the country, so you'll get plenty of exercise!
Due to the hills and beaches, Turkey offers a diverse range of shifting climates that vary from area to location. Even the day and night climates don't match. A microclimate condition in one place may be quite different from that in another. Because of the sea breezes, the weather at the shore is cool and windy most of the time. Inside the land, the weather is radically different. Winters bring cold flurries and temperatures as low as 0 degrees, while summers can bring burning daytimes along with cool nights. Summer days are made even better by this weather combination.
In the same location, you may enjoy both types of weather because a large variety of foods can each have their own appeal. Cold drinks, slushes', cold beverages, street delicacies like mussels, ice creams, and fresh cold sliced fruits like watermelon, pomegranate in a glass, or oranges can be a fantastic joy from early morning to late afternoon. Since it gets a little colder in the evenings, hot items such as soups, bakery goods, coffees, and freshly baked pies can all be enjoyed. There is a special drink which is highly consumed by Turkish people before, after meals or over a conversation, called Çay which is basically a tea.
Vacationers are in high number throughout the summer season, which spans from the end of May to the end of September so it is not best to go then if you want tranquillity. The best periods to visit are late spring (April to May) and early fall (September to early October). Winters stick around for a lot longer, with snow on the ground from November until the end of April. As a result, it's a terrific time to see snow fall. Spring and fall have moderate weather, however there might be a quick change in these in some locations.
Also read: Pakistan travel guide