Think and Grow Rich Summary
Think and Grow Rich Summary is of one of the most popular books on personal finance and success ever written. The book was written in 1937 by Napoleon Hill, and it has sold more than 30 million copies. The book is a collection of interviews with wealthy businessmen and entrepreneurs, including Andrew Carnegie, Henry Ford, and Thomas Edison. and other 500 successful businessmen to find out what made them wealthy.
The result was his book Think and Grow Rich. The book has been revised and updated over the years, but the basic principles still hold true. The main idea behind the book is that you can achieve anything you want if you put your mind to it. And this isn't just a cliché – Hill includes a detailed plan of action that will help you get from where you are now to where you want to be
Napoleon Hill's 1937 personal development classic Think and Grow Rich is one of the best-selling books of all time. The book has been translated into dozens of languages, and remains a top-seller to this day. Hill interviewed a large number of self-made millionaires, and came to some interesting conclusions about what made them successful. The main takeaway is that success is not about luck or genetics, but about understanding and applying certain principles. Hill's book is full of wisdom and advice, but can be a little dense at times. In this article, we will summarize the key.
The book teaches you how to achieve financial success by using the power of your mind. The book is divided into three sections. The first section is about the principles of success, the second section is about how to apply those principles, and the third section is about how to maintain your success. In this article, we will summarize the 13 key points from each section of the book.
Key Points
1. Fix Your Mind on the Goal: If you want to be wealthy, think about being wealthy. If you want to be happy, think about being happy. Concentrate on your goal and don't let anything distract you from it
2. Desire: You must have a burning desire for what you want.
3. Visualize: When you visualize yourself receiving your goal, you will attract it into your life.
4. Plan: Make a written, specific, detailed plan for attaining your goal.
5. Action: Take massive action, even if you feel that you have only the slightest chance of success.
6. Believe: Believe in yourself and the plan you have made.
7. Take Charge: Control your environment. Do not let other people control you.
8. Be Intense: Be intensely interested in your goal.
9. Be Persistent: Never give up.
10. Keep Your Mind on the Goal.
11. Persevere: Stick to your plan.
12. Surround Yourself with Success: Be around people who are already successful.
13. Eliminate Negative Thinking: Be sure to eliminate negative thinking.
If you're looking for a no-nonsense guide to achieving success in life, Think and Grow Rich is a must-read. If you are looking to improve your financial situation, this book is a great resource. It provides a step-by-step guide to achieving wealth and prosperity. It contains information on how to achieve success and wealth through hard work and perseverance. It is a master piece who have get through the test of time and it enables to get ahead of time and adopt the habits of millionaires to achieve financial goals more quickly. To get the most out of the book, be sure to read it in its entirety from the link below.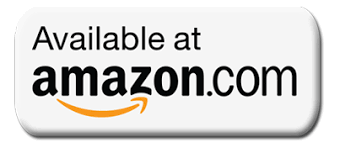 Also Read : Rich Dad Poor Dad Summary